Regular price
$34.99 USD
Sale price
$34.99 USD
Unit price
per
Sale
Sold out
Ready to become the wedding officiant of the century? The Officiant Journal is here to help! With our fool-proof guide, you'll be writing a wedding ceremony that will have guests laughing, crying, and maybe even dabbing on the dance floor.
No need to stress about what to say - we've got you covered. Our templates and story structure will make sure you hit all the right notes, and if you need a little extra inspiration, just scan the QR code to join our community of fellow journalers. Together, we'll create a ceremony so unforgettable, it'll make The Bachelor look like child's play.
But The Officiant Journal isn't just a place to write a ceremony - it's a keepsake that you and the happy couple can treasure for years to come. With memory pages where you can add photos, notes, and anything else that captures the magic of the big day, this journal will be a lasting reminder of your role in making it all happen.
And if you need a little extra help along the way, don't worry. Our support team is always here for you, whether you need quick edits, advice, or just someone to vent to. Or join our community of other journalers for some laughs, commiseration, and maybe even some karaoke (hey, we're not judging).
So don't wait - pre-order The Officiant Journal today and get ready to rock that ceremony like a boss. And with a 10% discount, you'll have some extra cash to splurge on those custom-designed robes you've had your eye on. (Just us? Okay then.)
Share
How to use

Follow the writing prompts and the guide to writing your first draft!

After your big day, gift the journal to your loved one as a keepsake.
Shipping

We ship our products in 1-3 business days. Depending on your location, you may receive your journal within two days to one week.
Support

Every purchase comes with writing support. Contact our writing team if you ever need advice, inspiration, or text examples.
View full details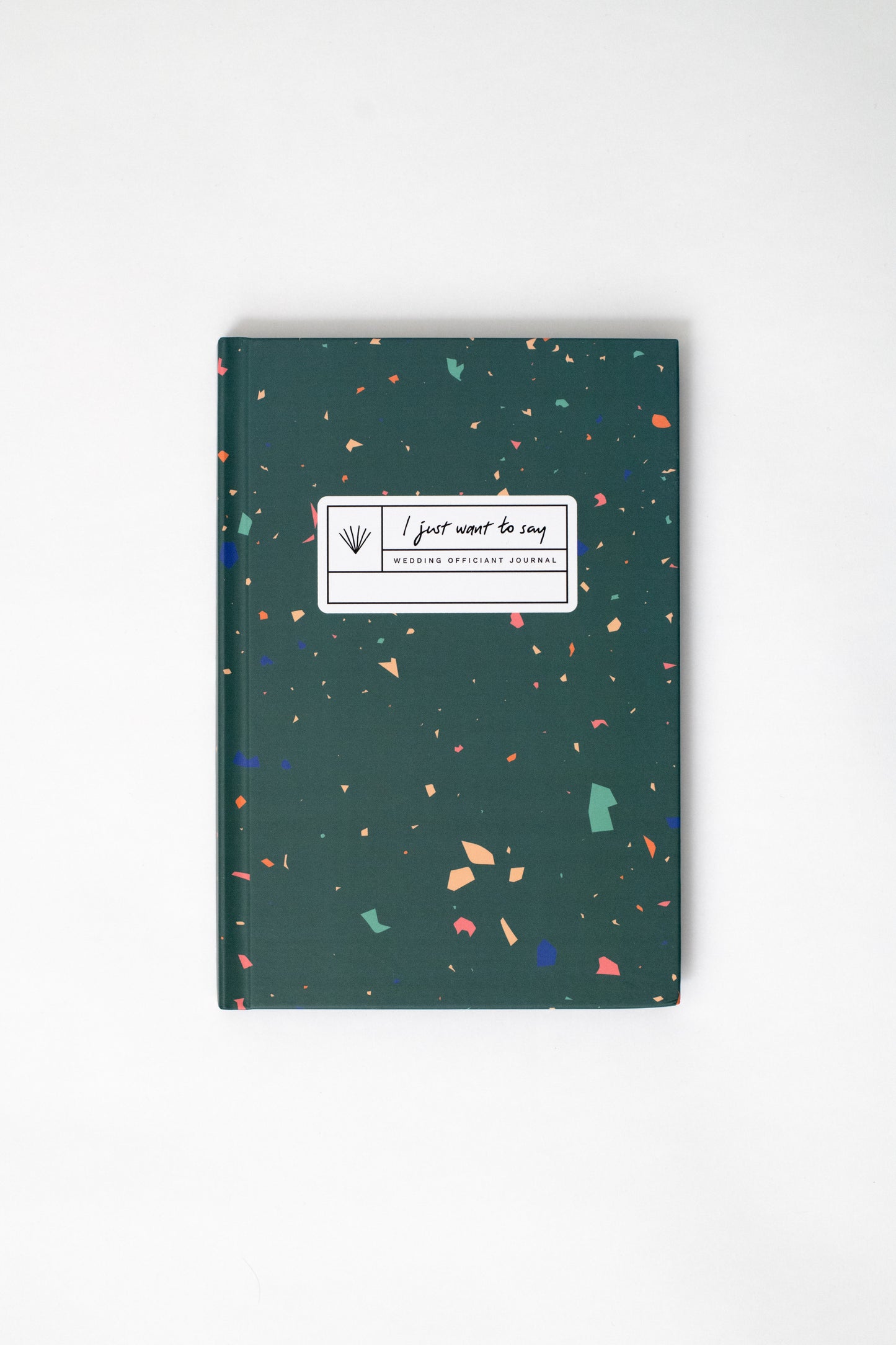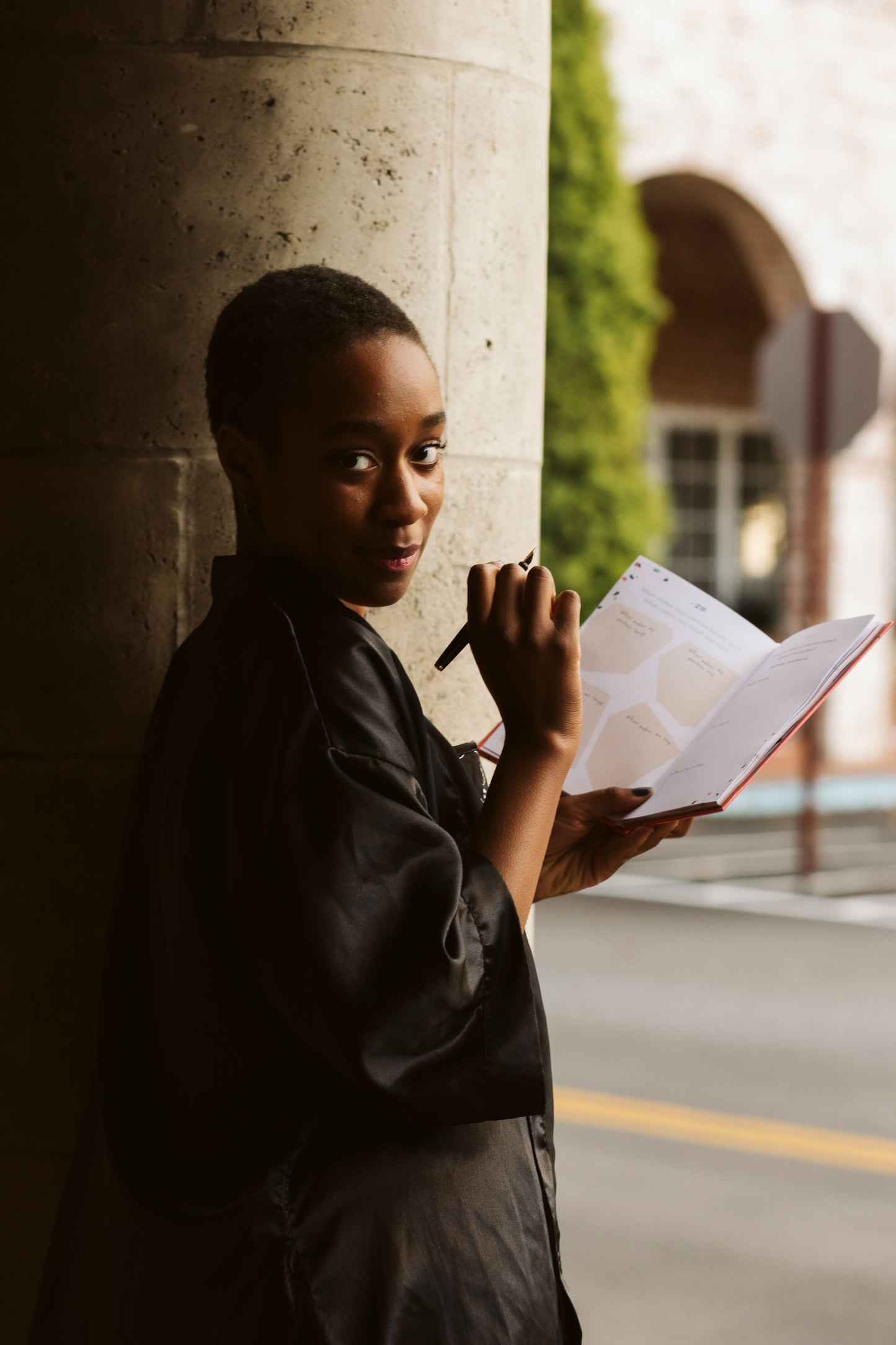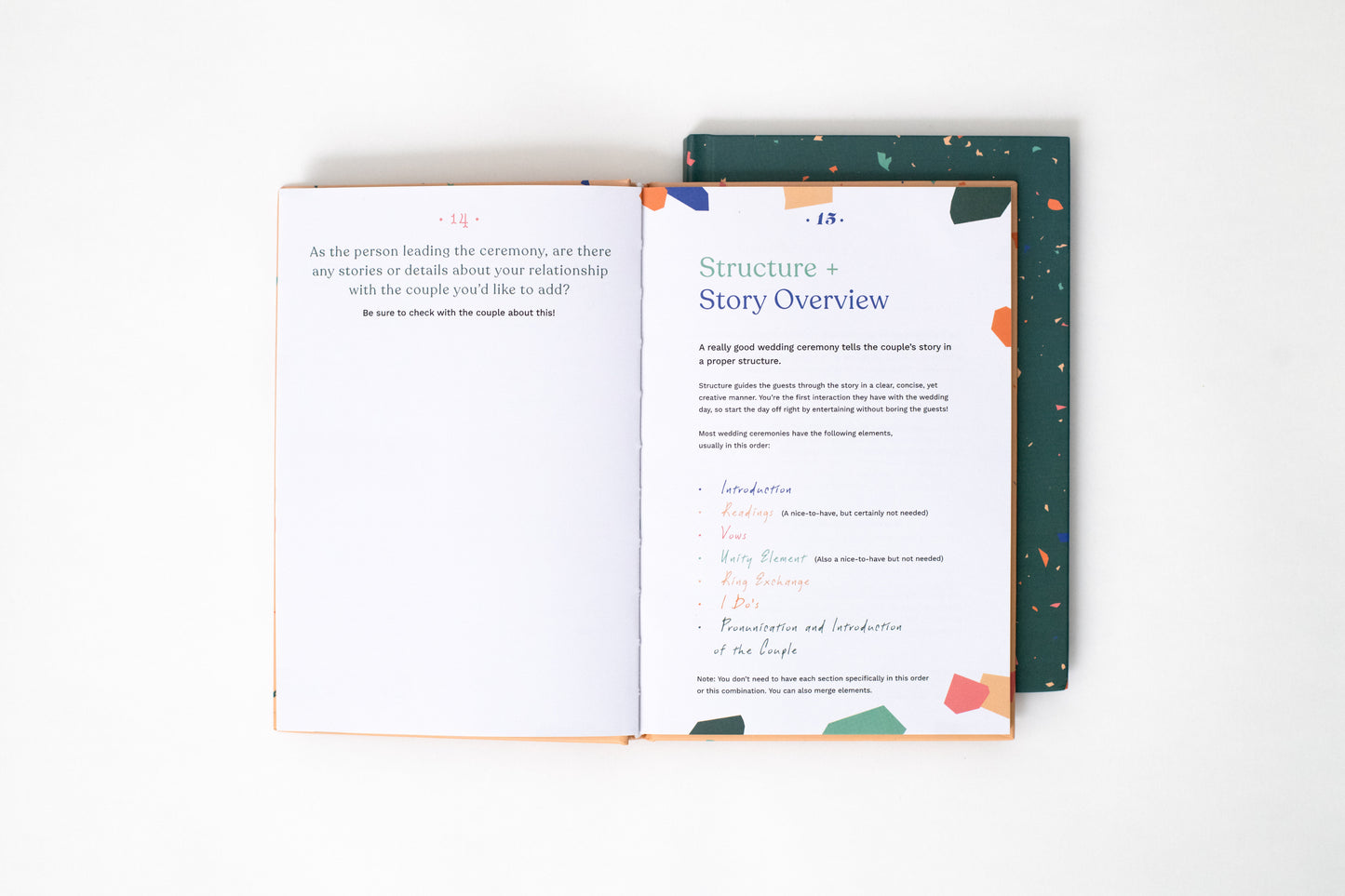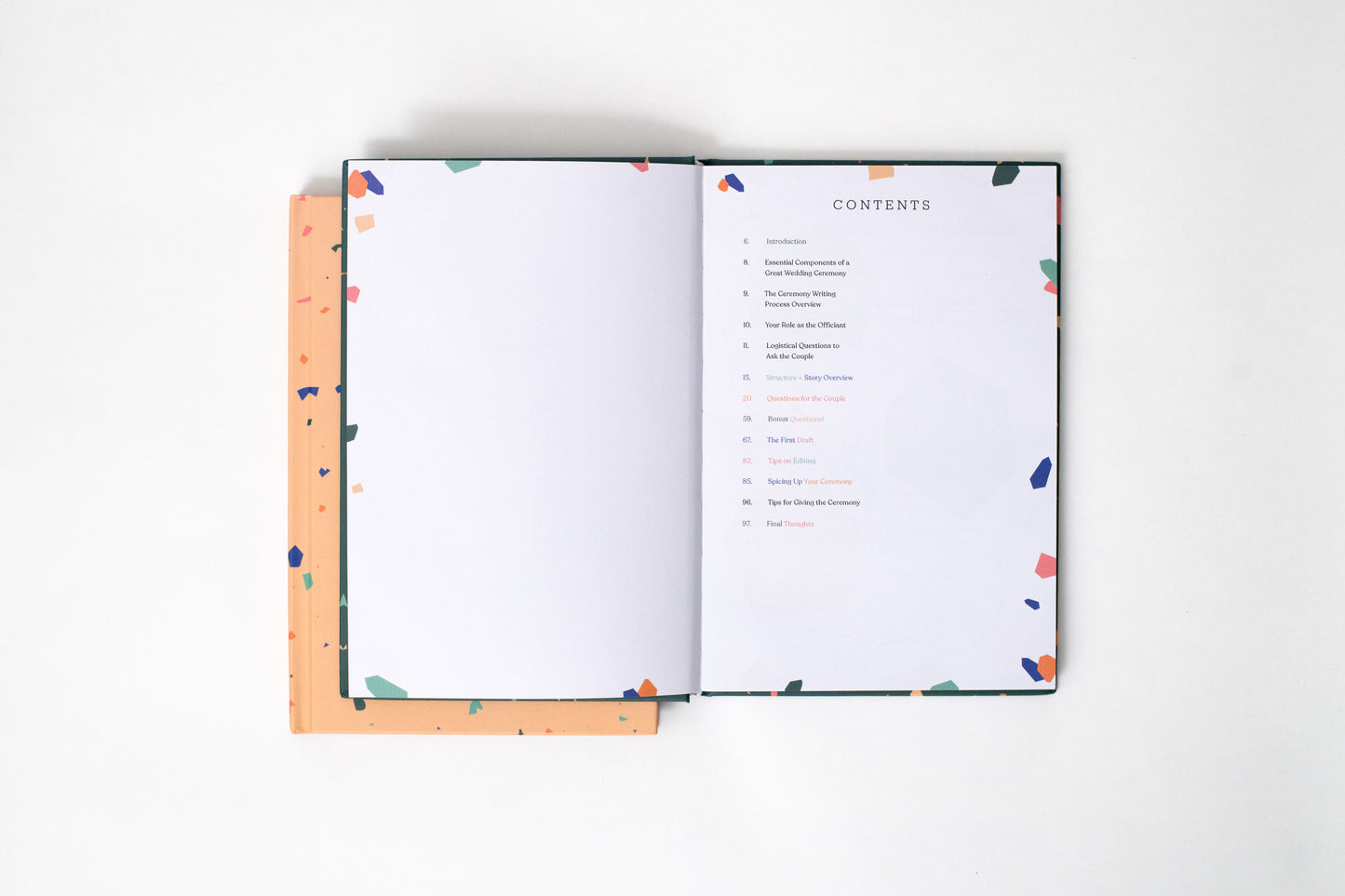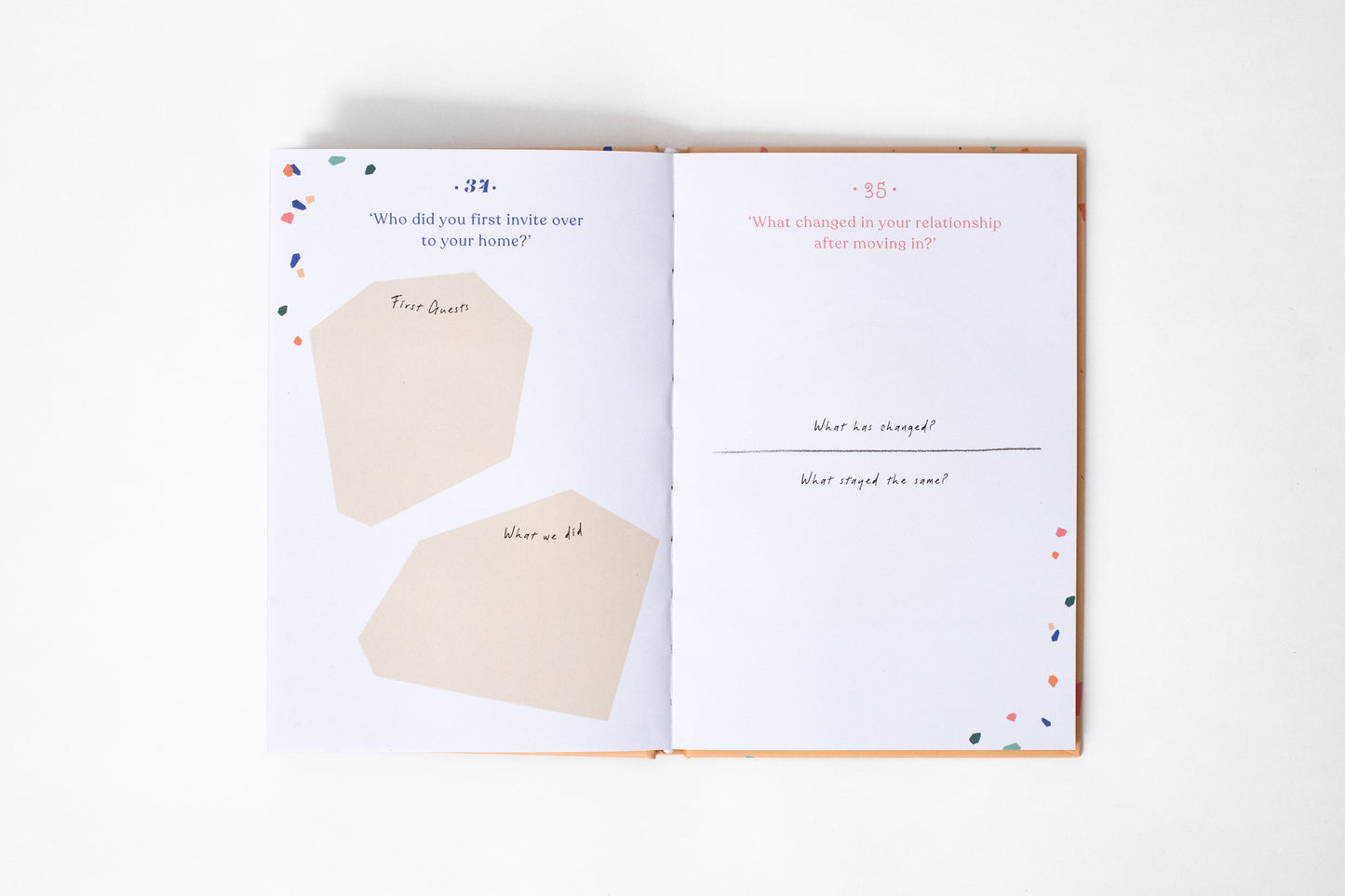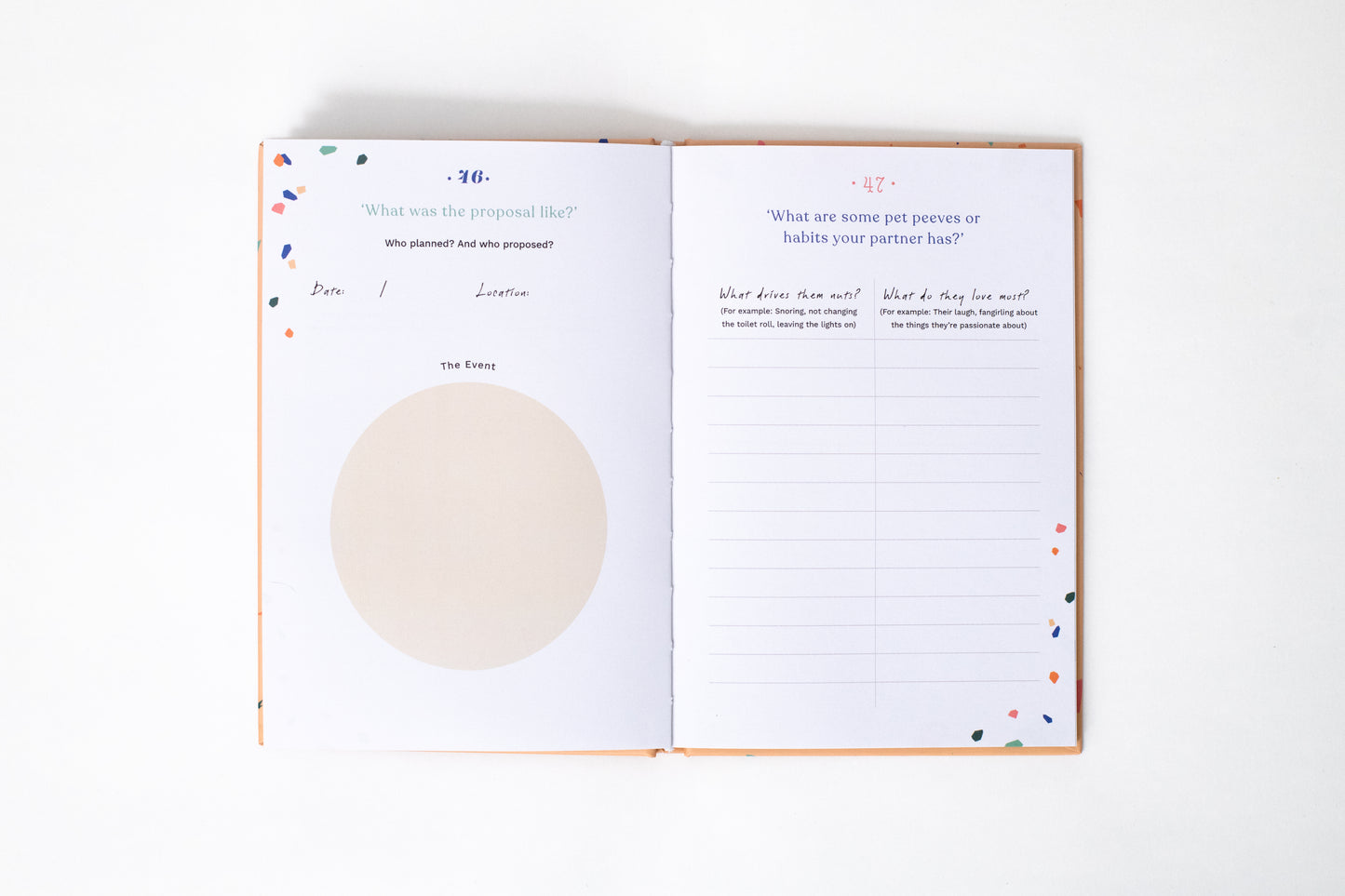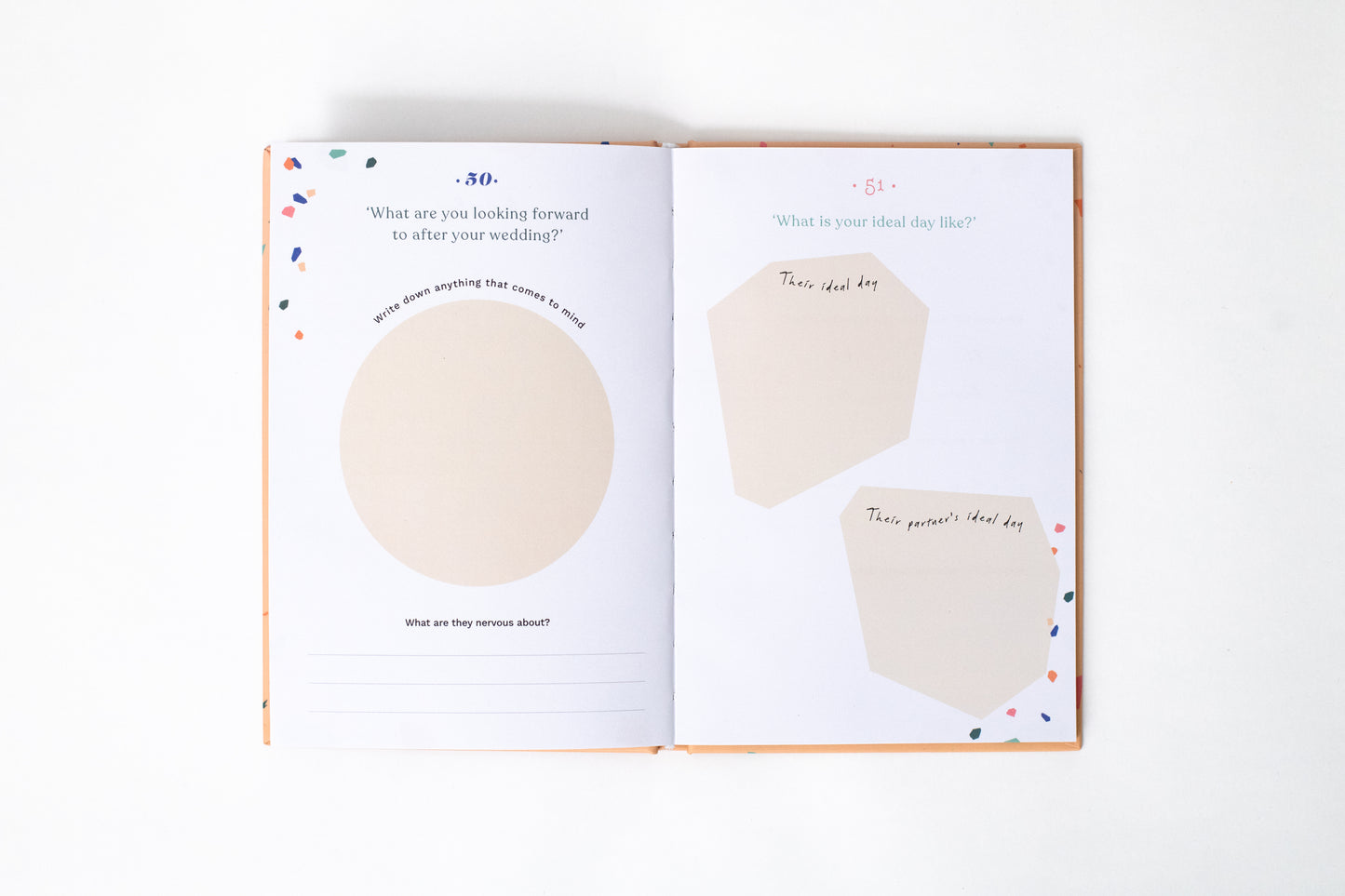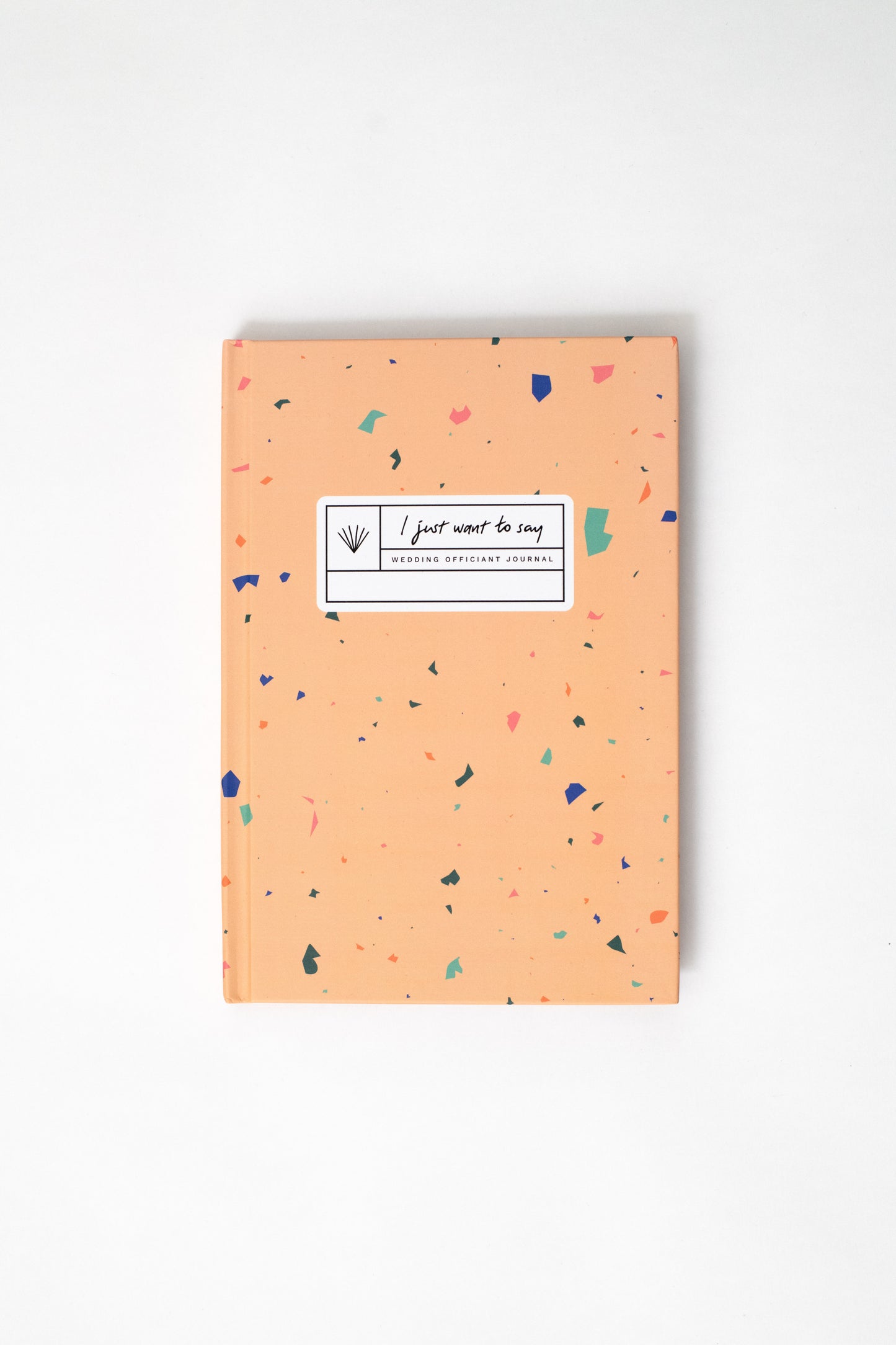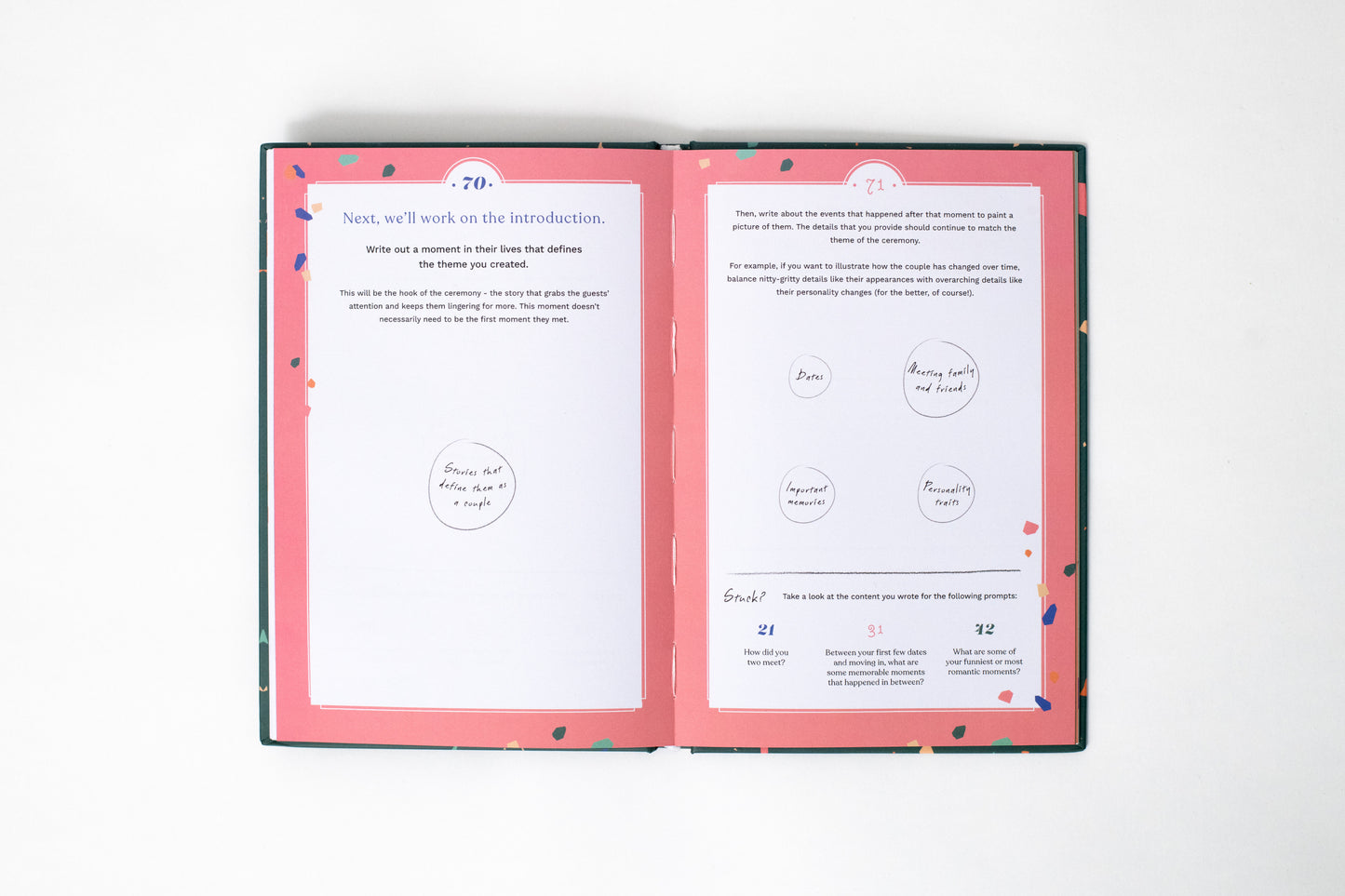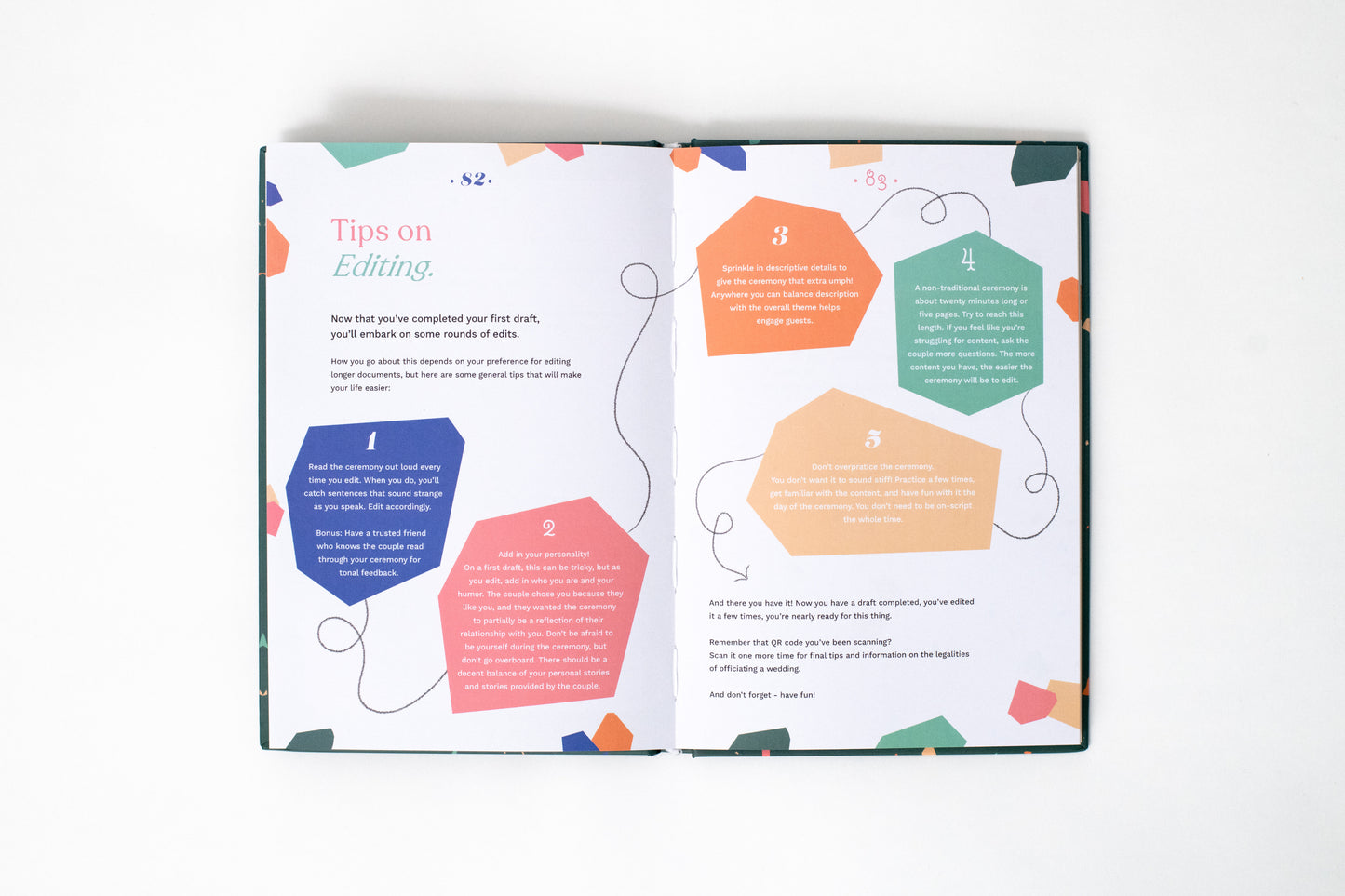 Your handy brainstorming tool and gift, all in one.
Our journals aren't just paper and ink. They're a keepsake that your loved one will treasure forever. So once you've spilled your heart onto the pages, pass it on and watch their heart melt!
Brainstorm without the stress

Our journals are like a personal writing coach, guiding you through the process in bite-sized chunks. No more staring at a blank page and screaming "Why, oh why, did I agree to do this?!"

Follow the writing prompts

Our prompts are so fun and inspiring, you'll forget you're even writing . And if that's not enough, the memory pages will make your loved one feel like they're flipping through your personal scrapbook.

Write your first draft with ease

We'll hold your hand (metaphorically, of course) and guide you to the finish line. Our pointers and suggestions will make your writing so good, your guests will be begging for an encore.

Give a gift that will last forever

Once you're done, you'll have a beautifully crafted speech that your loved one will cherish forever. They'll be bragging to their friends about your writing skills for years to come.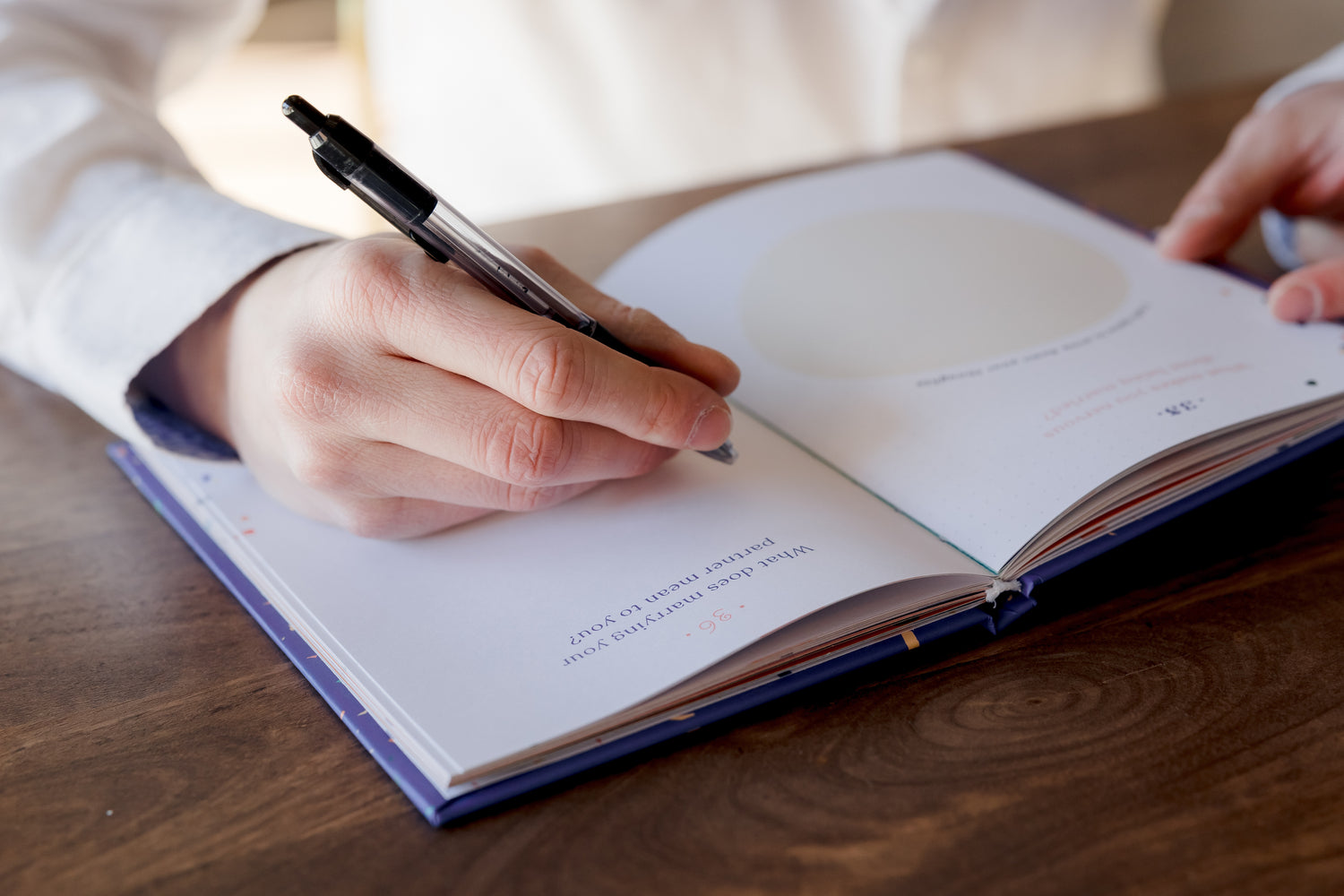 Personalized writing support included
Every journal comes with our "writers-on-demand" service - and it won't cost you a dime! Our wordsmiths are on standby to give you all the tips and tricks you need to craft your masterpiece. Trust us, with their help, you'll be writing like Shakespeare (or at least his slightly less talented cousin) in no time.
Contact support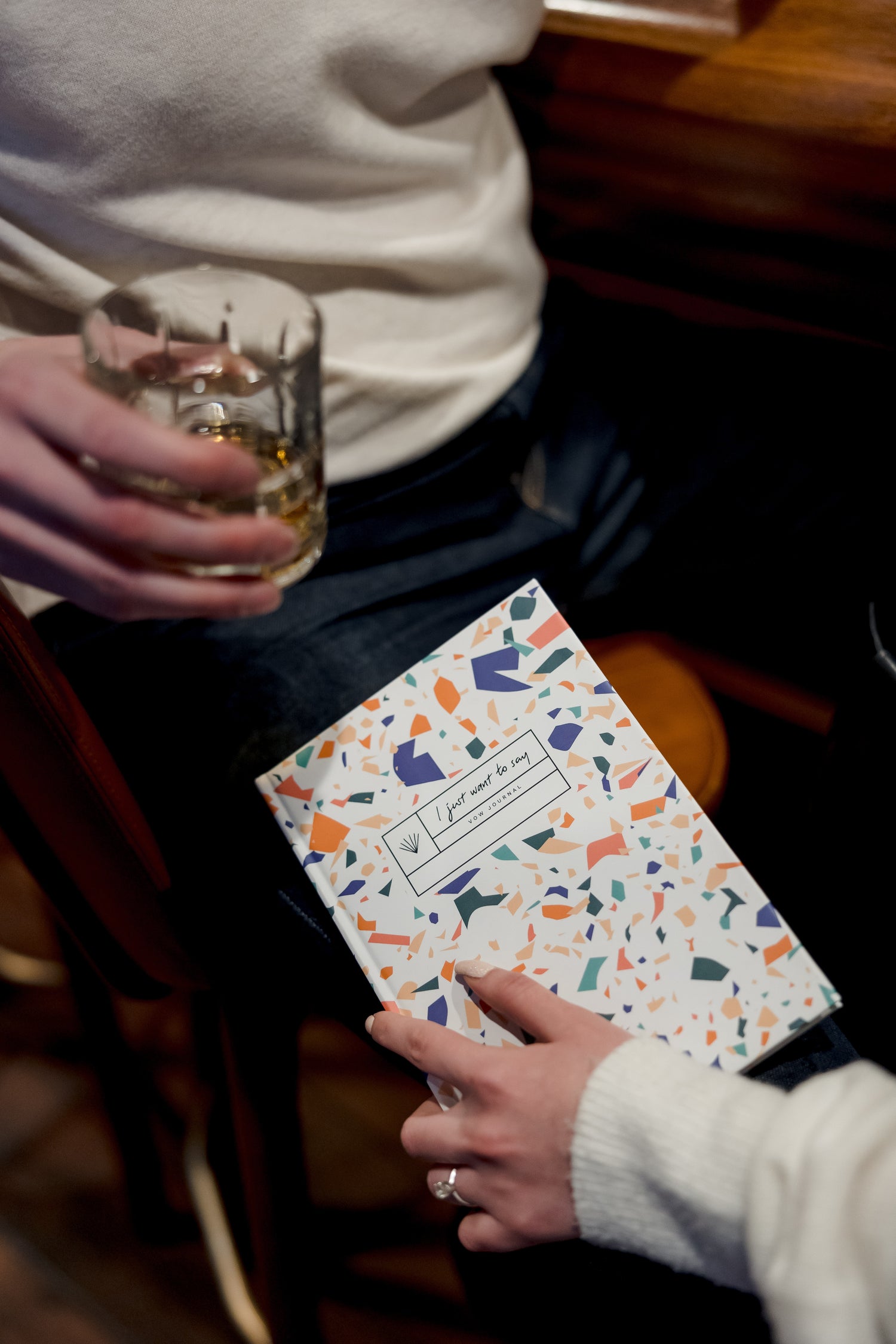 Make it a date
Looking to spice up your date night? Grab one of our journals, your favorite beverage, and get ready for a night of fun and meaningful writing. We can't guarantee you'll be the next Hemingway, but we can promise it'll be a lot more enjoyable than watching another predictable rom-com. 😉