Regular price
$34.99 USD
Sale price
$34.99 USD
Unit price
per
Sale
Sold out
Calling all best men, maids of honor, and anyone else who's been tasked with giving a wedding speech! The Speech Journal is your fool-proof guide to crafting a heartfelt and memorable toast that will leave the happy couple in tears (the good kind, we promise).
No need to stress about what to say - our journal includes helpful templates and prompts to guide you every step of the way. Just pick up a pen, let the words flow, and fill in the last few pages with a draft of your speech that will make everyone in the room feel the love.
But The Speech Journal isn't just a place to write your speech - it's a keepsake that you and the newlyweds can cherish forever. With memory pages to add photos, notes, and anything else that captures the magic of the day, this journal will be a lasting reminder of your role in making it all happen.
So why wait? Pick up The Speech Journal today and get ready to deliver a heartfelt toast that will have everyone reaching for the tissues (and maybe the champagne too). Cheers to the happy couple!
Share
How to use

Follow the writing prompts and the guide to writing your first draft!

After your big day, gift the journal to your loved one as a keepsake.
Shipping

We ship our products in 1-3 business days. Depending on your location, you may receive your journal within two days to one week.
Support

Every purchase comes with writing support. Contact our writing team if you ever need advice, inspiration, or text examples.
View full details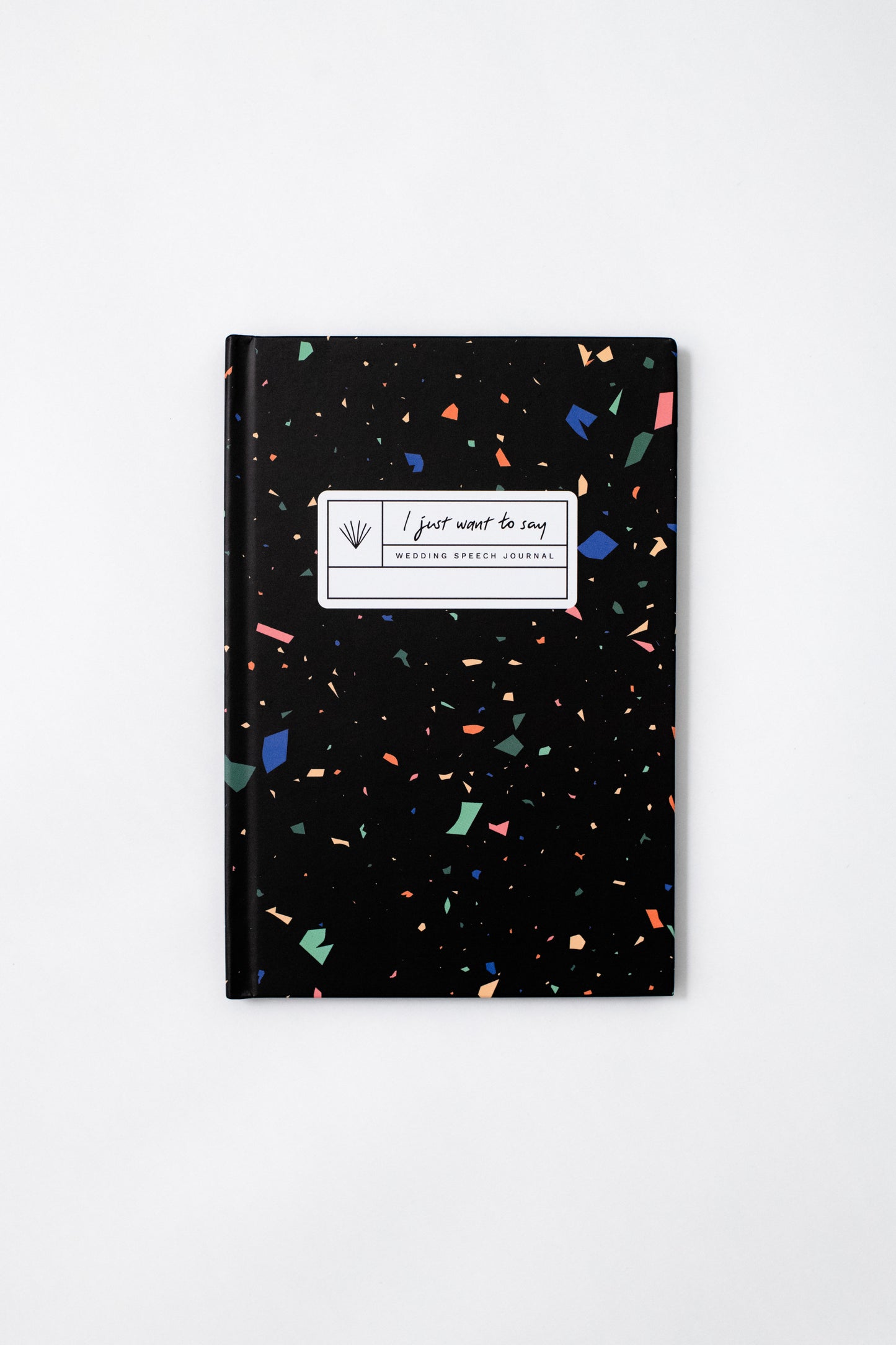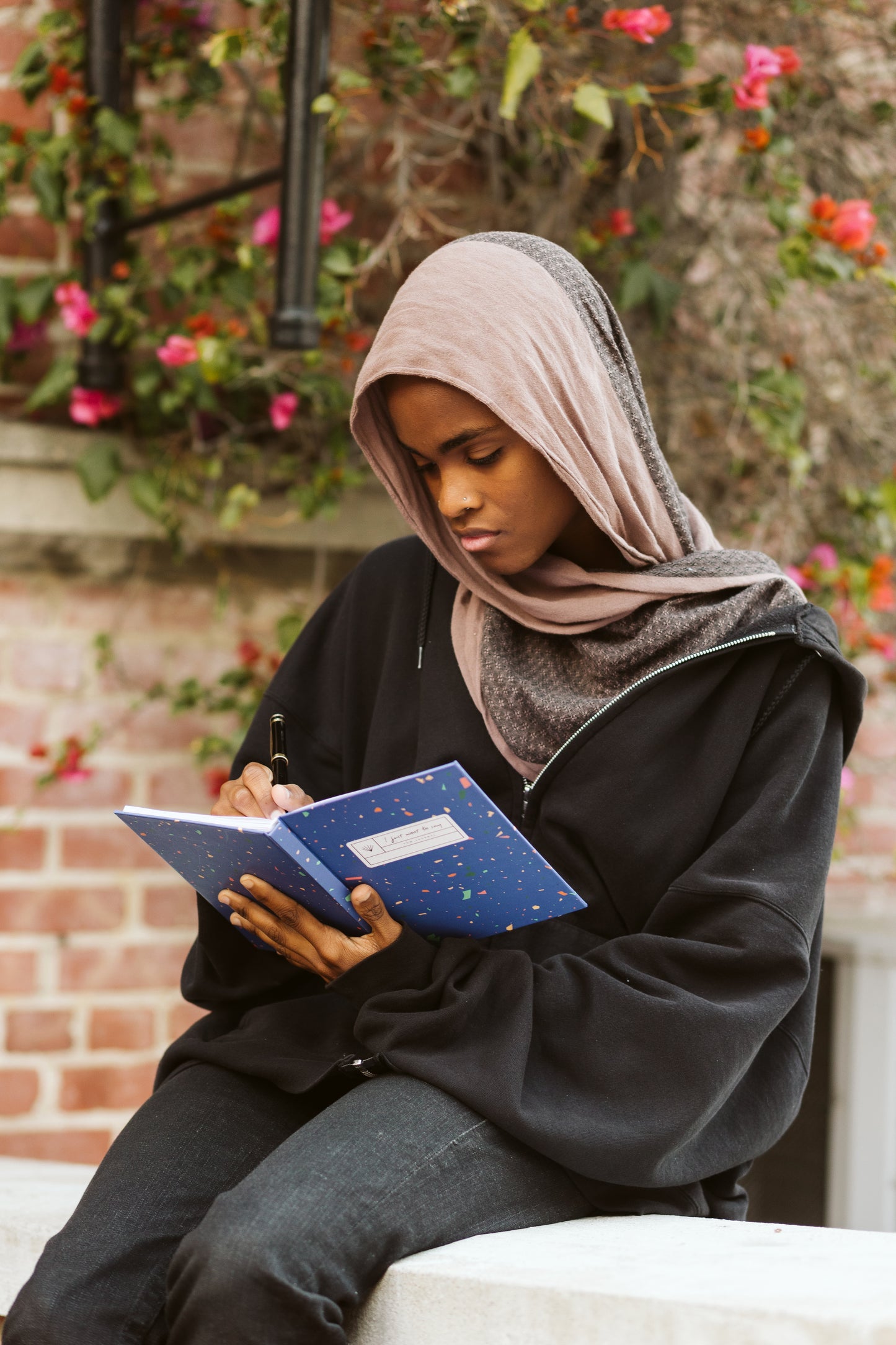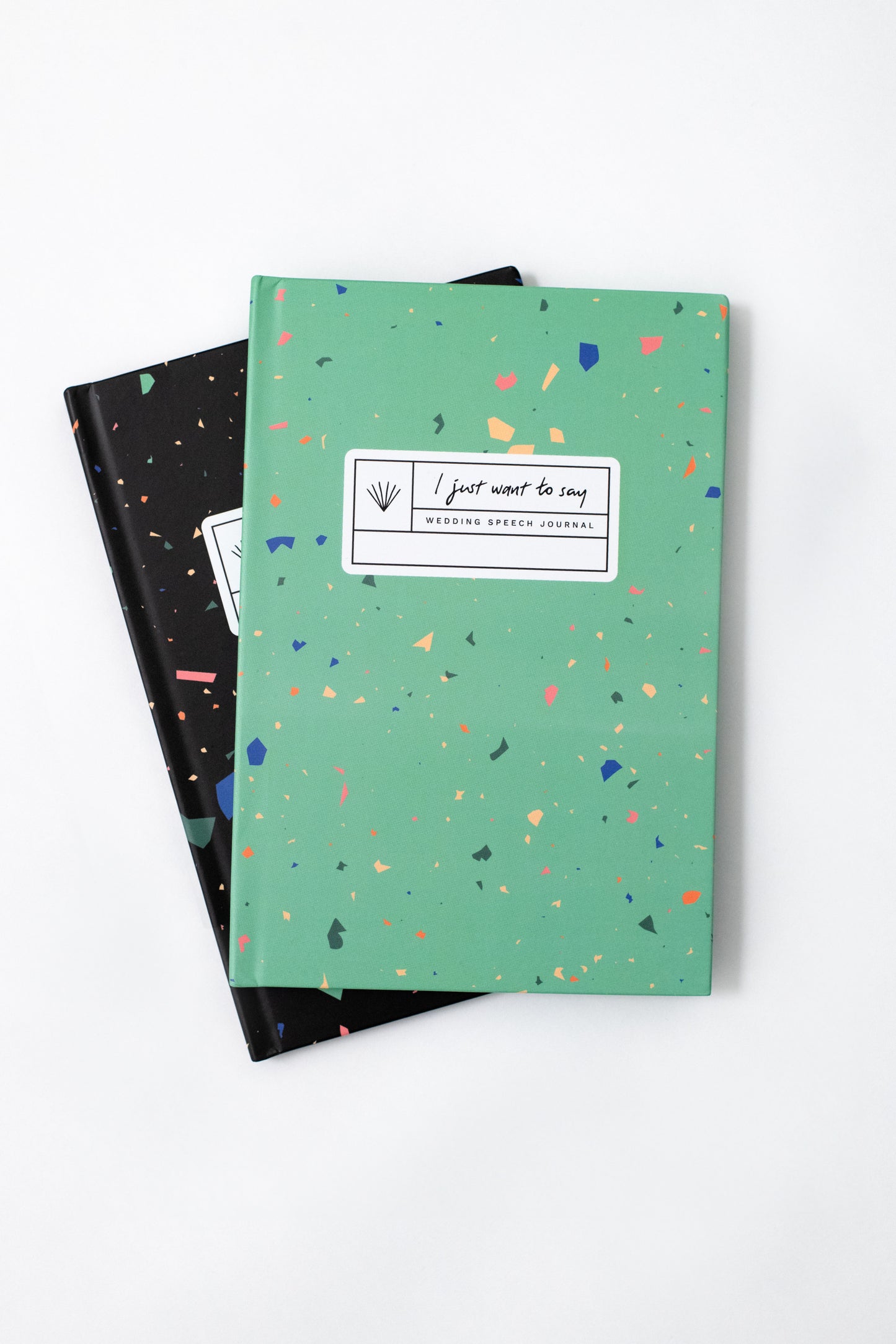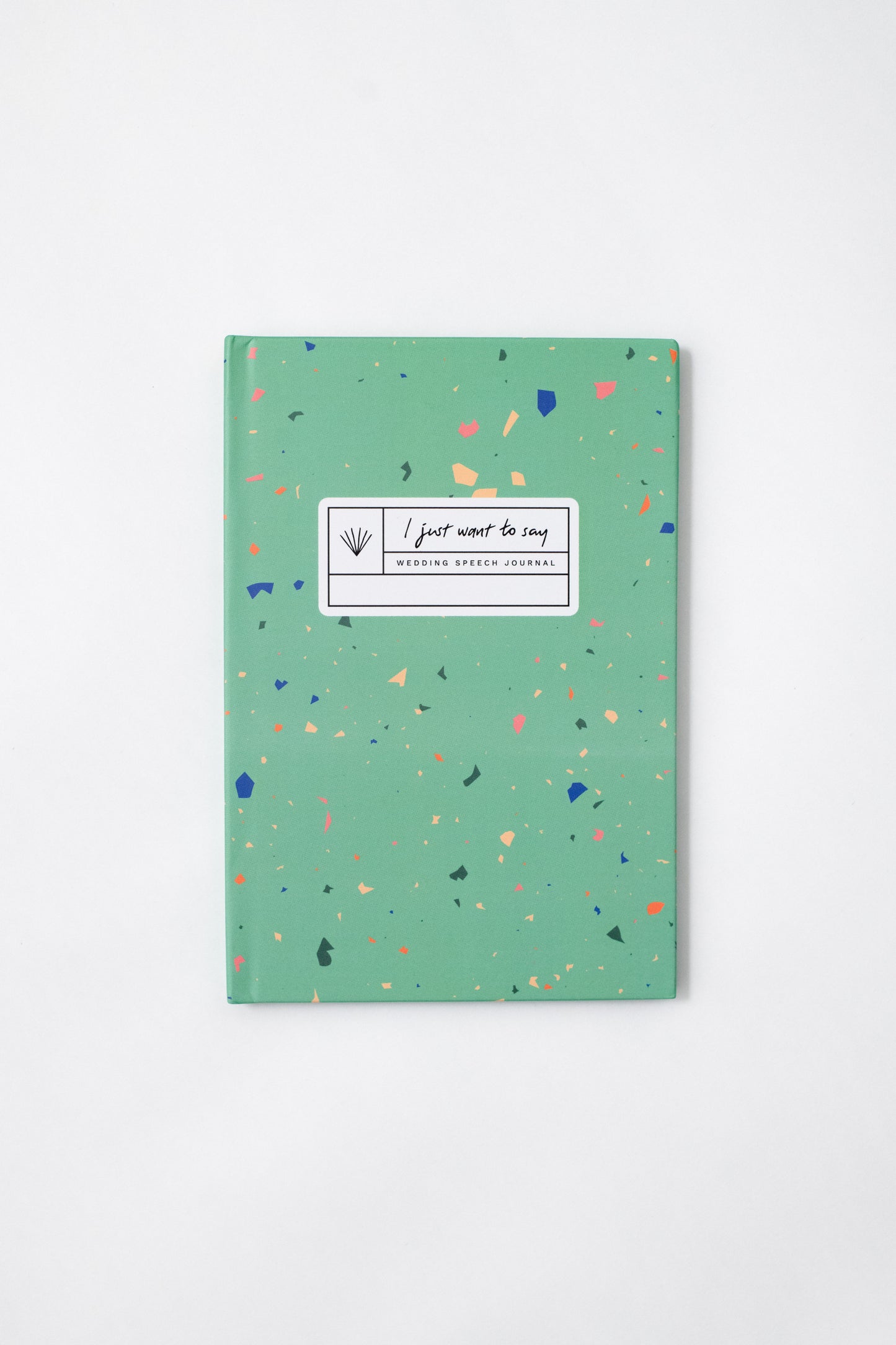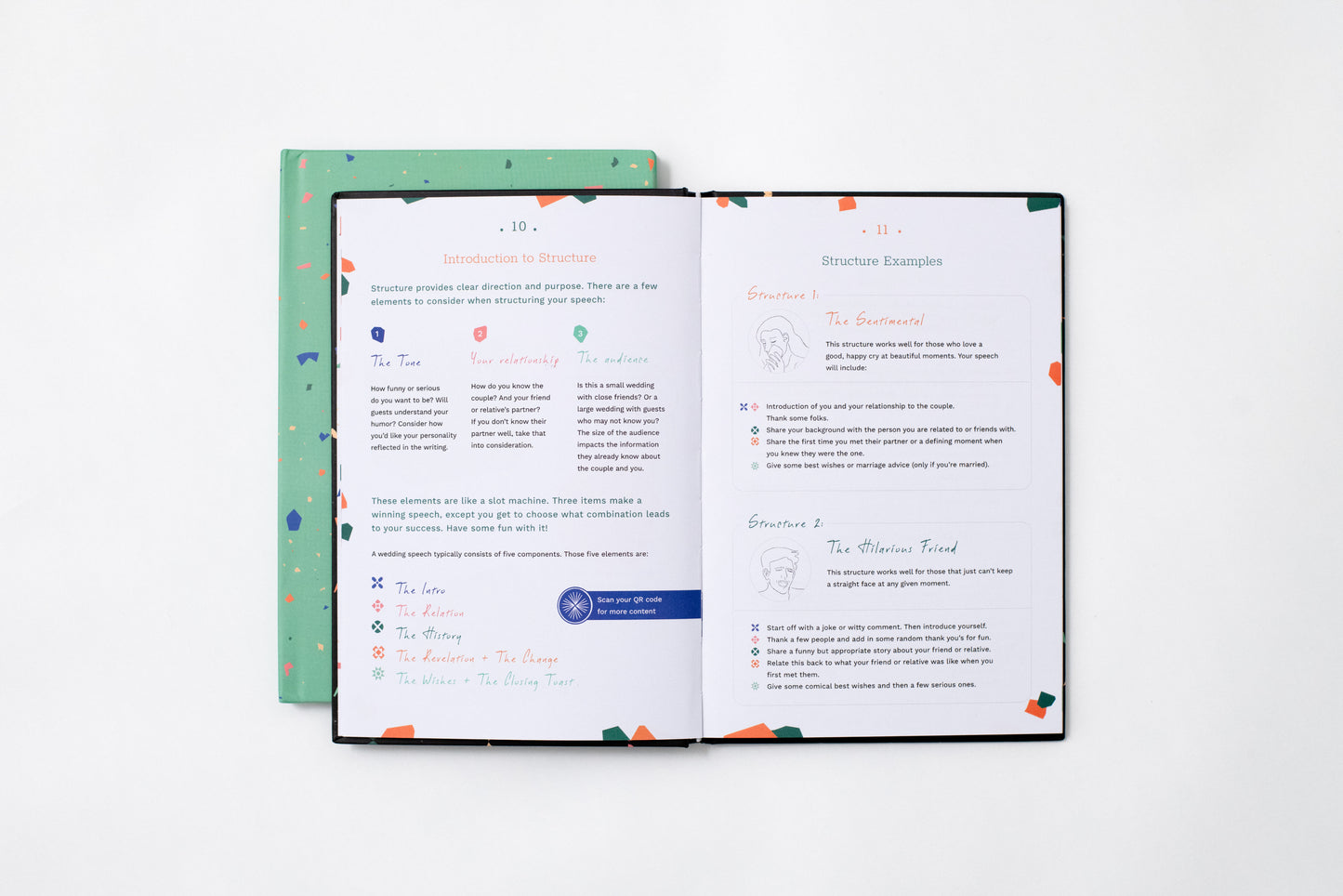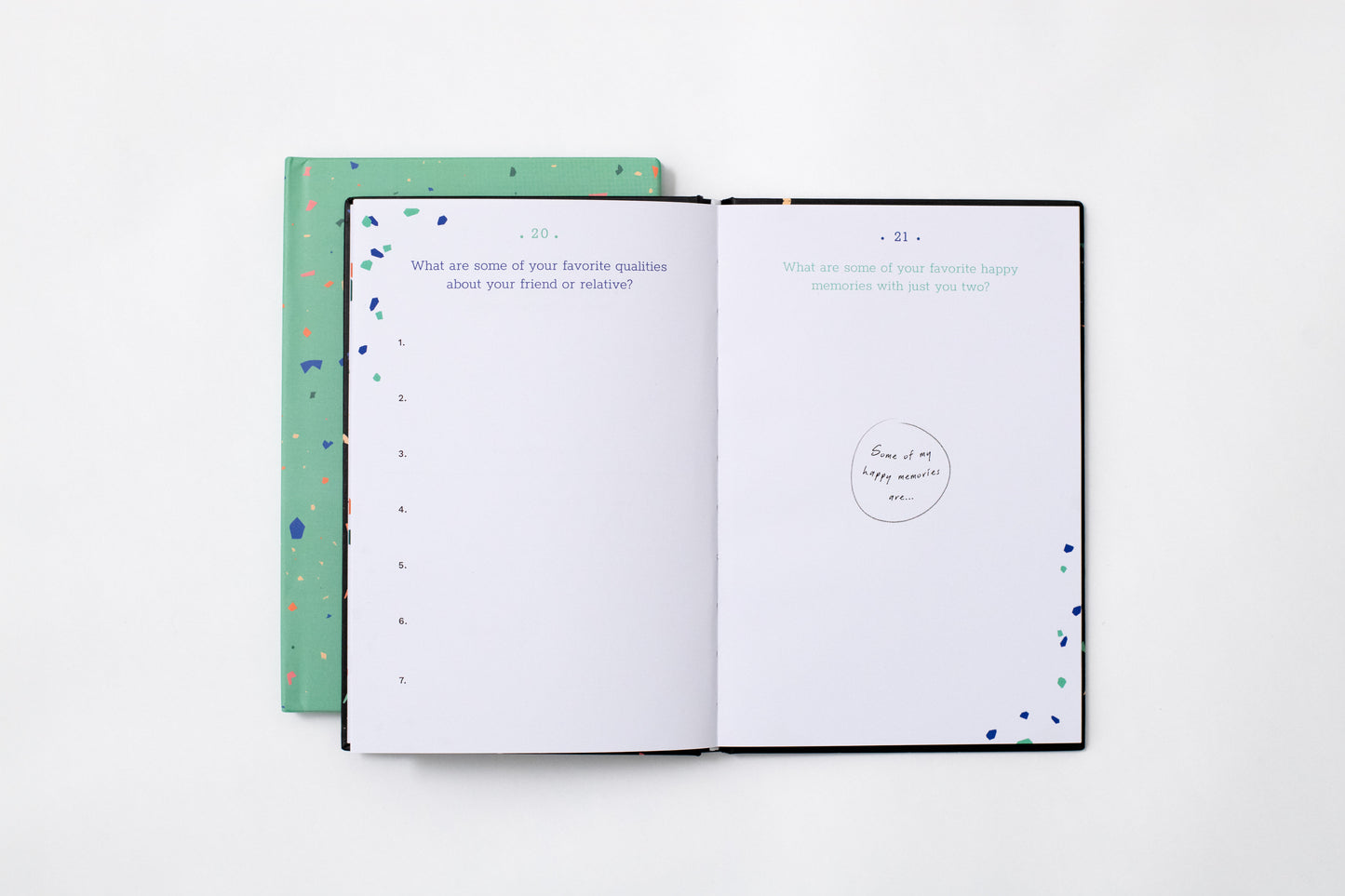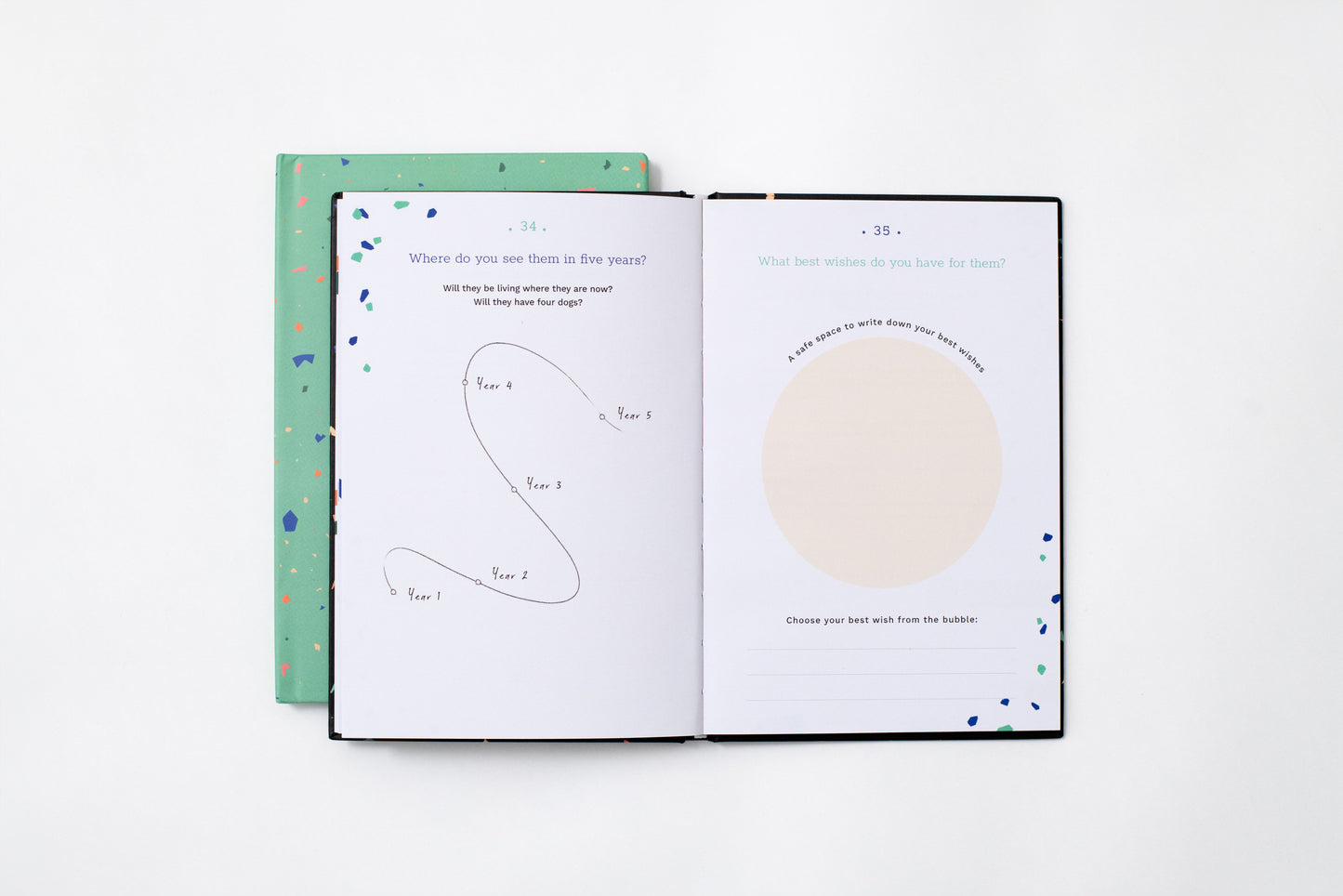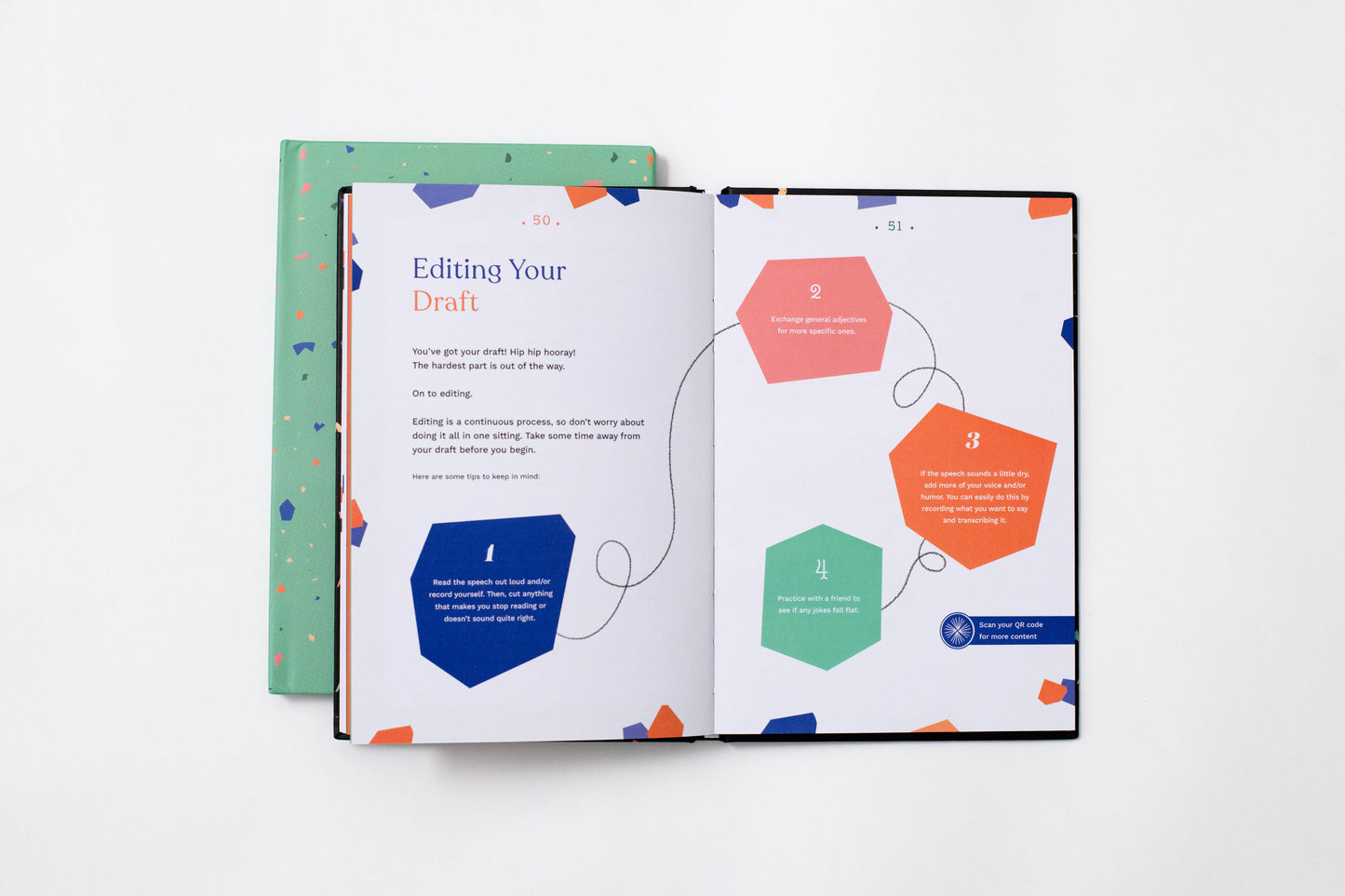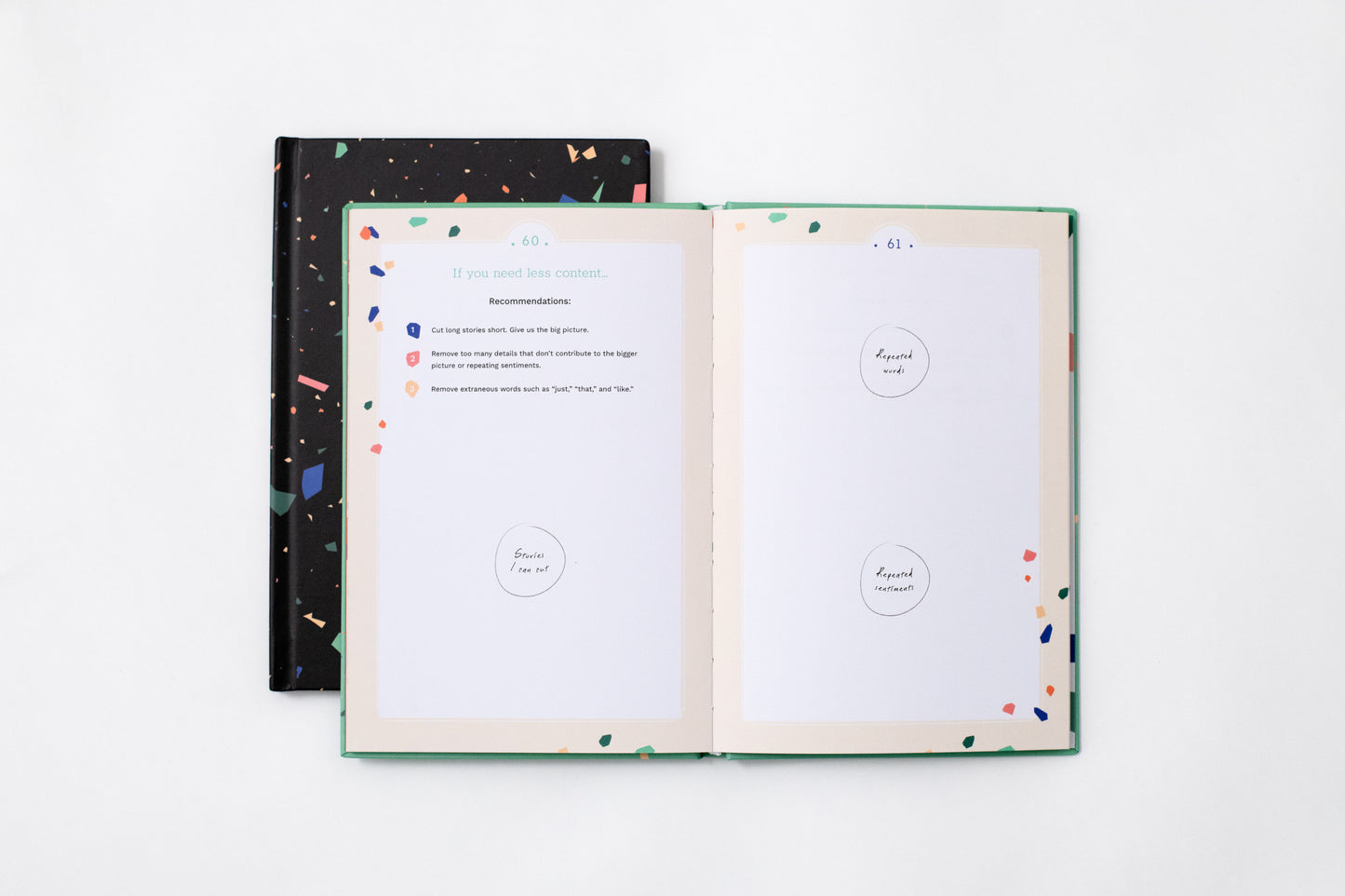 Your handy brainstorming tool and gift, all in one.
Our journals aren't just paper and ink. They're a keepsake that your loved one will treasure forever. So once you've spilled your heart onto the pages, pass it on and watch their heart melt!
Brainstorm without the stress

Our journals are like a personal writing coach, guiding you through the process in bite-sized chunks. No more staring at a blank page and screaming "Why, oh why, did I agree to do this?!"

Follow the writing prompts

Our prompts are so fun and inspiring, you'll forget you're even writing . And if that's not enough, the memory pages will make your loved one feel like they're flipping through your personal scrapbook.

Write your first draft with ease

We'll hold your hand (metaphorically, of course) and guide you to the finish line. Our pointers and suggestions will make your writing so good, your guests will be begging for an encore.

Give a gift that will last forever

Once you're done, you'll have a beautifully crafted speech that your loved one will cherish forever. They'll be bragging to their friends about your writing skills for years to come.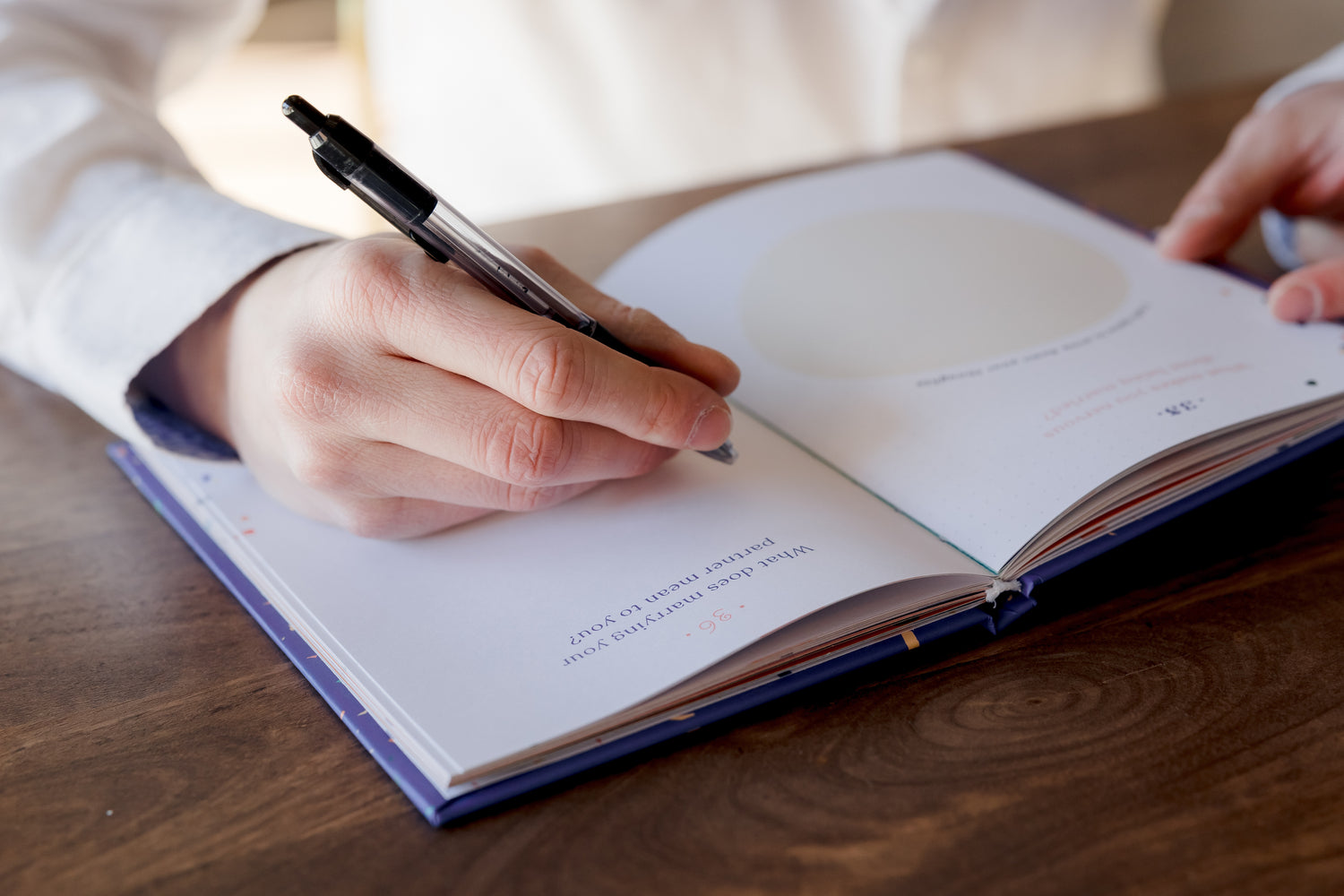 Personalized writing support included
Every journal comes with our "writers-on-demand" service - and it won't cost you a dime! Our wordsmiths are on standby to give you all the tips and tricks you need to craft your masterpiece. Trust us, with their help, you'll be writing like Shakespeare (or at least his slightly less talented cousin) in no time.
Contact support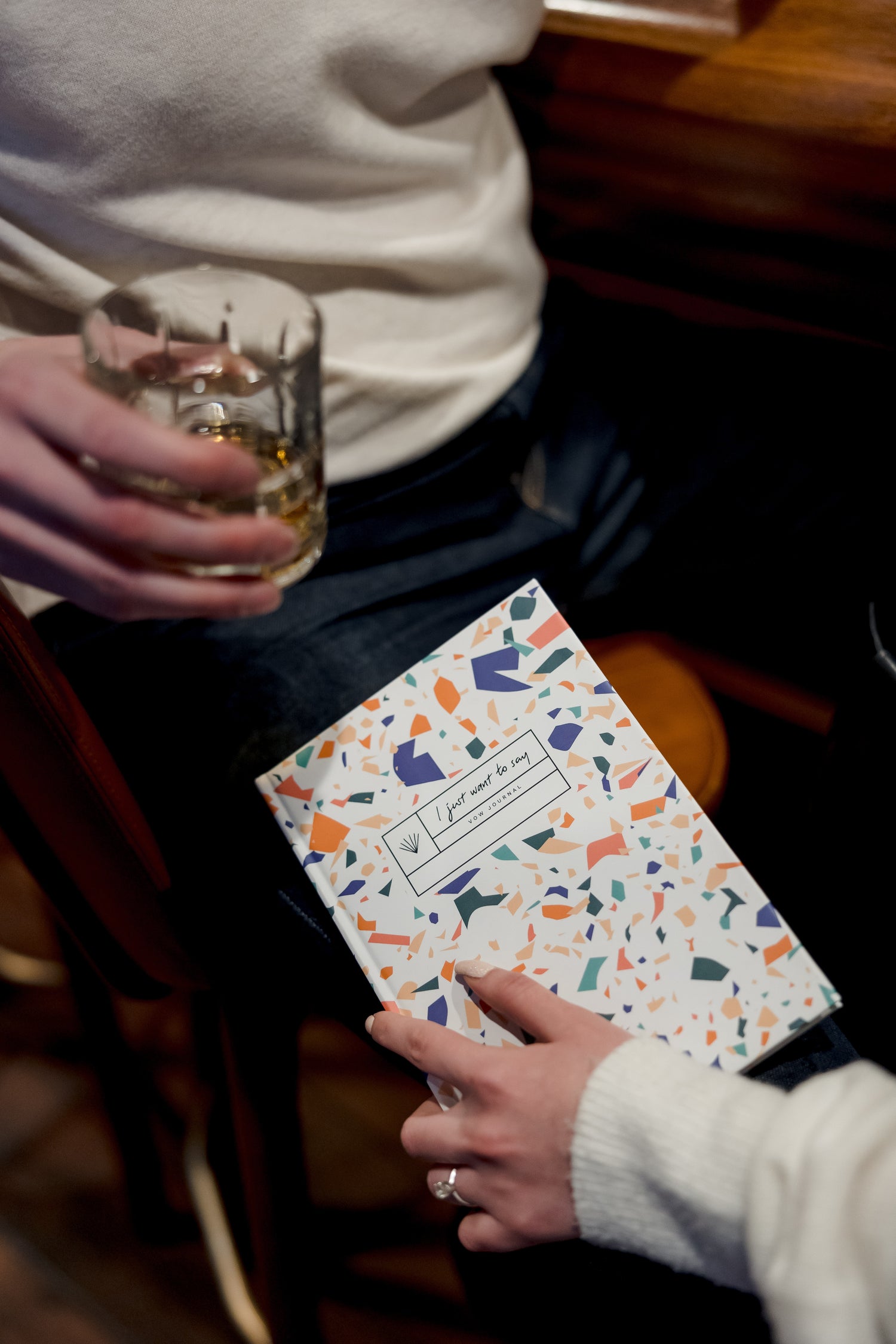 Make it a date
Looking to spice up your date night? Grab one of our journals, your favorite beverage, and get ready for a night of fun and meaningful writing. We can't guarantee you'll be the next Hemingway, but we can promise it'll be a lot more enjoyable than watching another predictable rom-com. 😉